Leica Rangemaster CRF 2800.COM. Borgin Wetzlar í þýskalandi er þekkt fyrir sjóntækjaframleiðslu og hágæðavörur.  CRF 2800. COM er ætlaður fyrir þá sem vilja nýta sér snjalltækni.
Verð:   þessi vara er fáanleg í sérpöntun.
Við viljum gjarnan fá 50% innborgun þegar pöntun er staðfest.  Á móti gefum við 20% afslátt af hilluverði.
Hér má sjá nánari upplýsingar á heimasíði Leica: http://en.leica-camera.com/Sport-Optics/Leica-Hunting/Rangefinders/Leica-Rangemaster/Range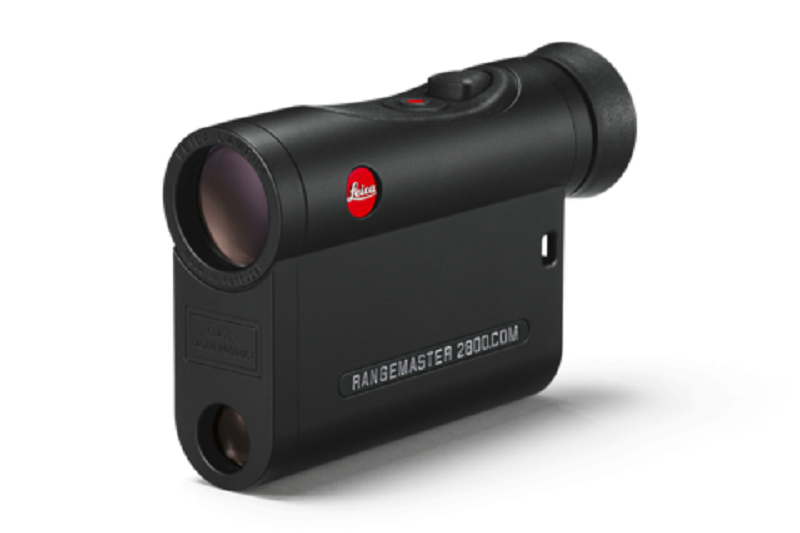 Hér eru upplýsingar teknar af heimasíðu Leica.
Leica Rangemaster CRF 2800.COM
With the new Leica Rangemaster CRF 2800.COM, Leica Sport Optics (Wetzlar, Germany) presents the first Leica rangefinder with integrated Bluetooth. Together with the specially designed smartphone app, this offers limitless freedom and precision.
With the Leica Hunting app, developed especially for the CRF 2800.COM, individual ballistics settings can be configured conveniently on the smartphone. Leica's own ABC ballistics program calculates the individual ballistic output values based on caliber, bullet type, trajectory and weight.
This data is transmitted via Bluetooth to the CRF 2800.COM, which calculates the exact ballistic distance and holdover correction, adjusting for temperature, air pressure and angle. Within mere fractions of a second, either the linear, equivalent horizontal range (EHR), the holdover, or the number of clicks are calculated and displayed on the riflescope.
The benefits at a glance
– Leica ABC ballistic system for maximum precision
– three output formats: Click, Holdover and EHR
– precise laser distance measurement up to 2,800 yds/2,600 m in only 0.3 s
– light weight, compact size, and high-performance – thanks to Leica optical systems