Leica Amplus 3-18×44 i  . Frábær  alhliða sjónauki frá Leica
Verð 295.000 kr.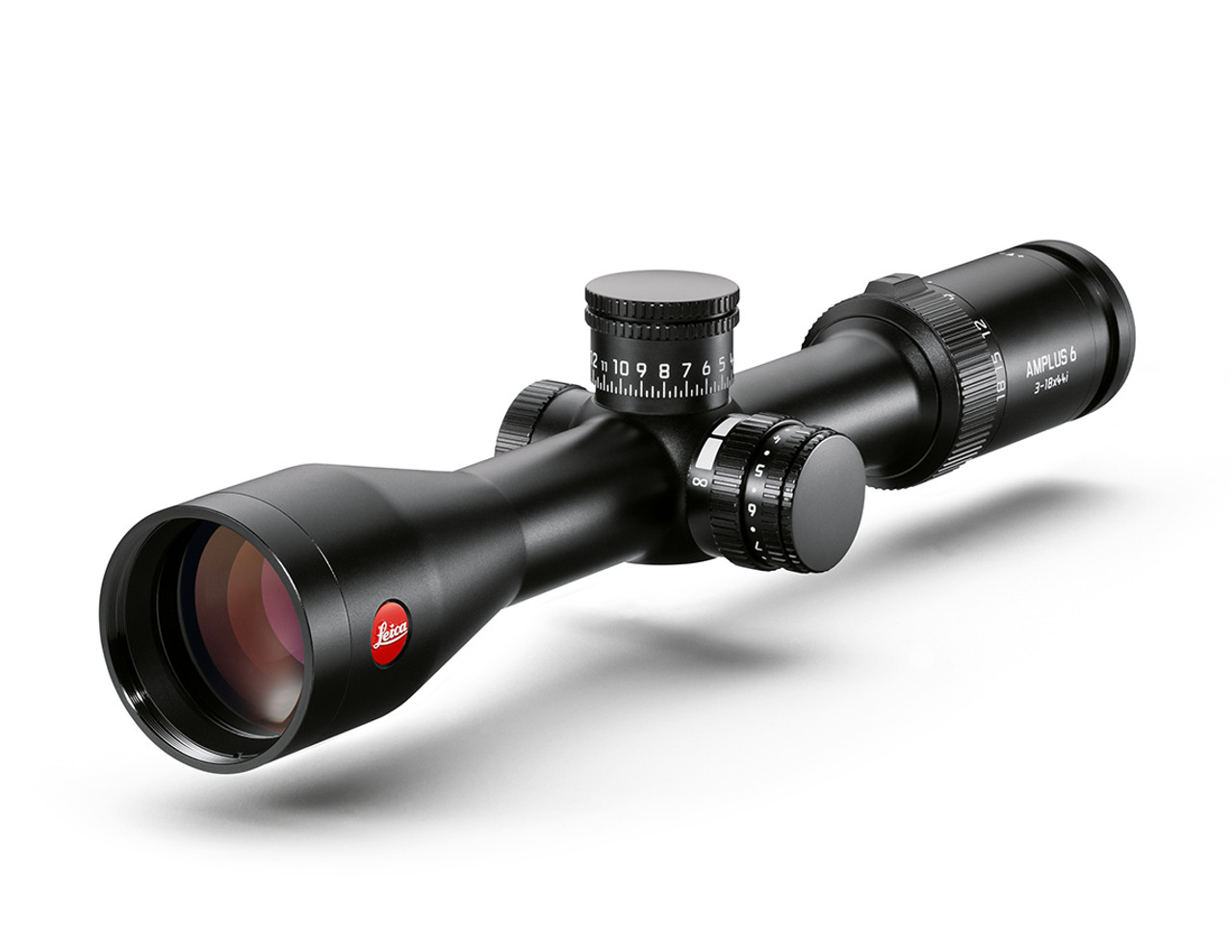 Leica AMPLUS 6 3-18x44i L-Ballistic BDC MOA
For all practice-oriented hunters, the new Leica riflescope series Amplus 6 is the attractive entry into the premium class. The balanced optics at an above-average high level are characterized by the extremely sharp illuminated dot, the 6x zoom, the large exit pupil and the wide field of view. The robust construction predestines the Leica Amplus 6 for uncompromising use in any terrain – even in the most adverse weather conditions. The high-quality feel of the functional elements ensures safe and flexible handling at the crucial moment.
The essentials:
6x zoom for flexible use in several hunting situation
Up to 41 yards field of view
Very large exit pupil up to 12mm
High magnification range 3x – 18x
New L-Ballistic reticle with hold over and windage marks for quick bullet drop correction.
80 MOA elevation adjustment – 23 mrad total adjustment range
90% light transmission
Extremely rugged – all parts from high performance metal